Steve Hofmeyr is a South African singer, songwriter and actor. Who has been in the business of both music and acting since the year 1989 up until today.
Steve Hofmeyr Hits Include:
Know Me
Don't Forget to Remember
Pampoen
Laaste Dag
Juliet
The list of Steve Hofmeyr hits continues but these are the 5 we look at below.
Because of his consistency in producing quality music pieces, this musician stays within the spotlight. Some say as the most successful artist South Africa has ever seen.
There may be a ton of bands and solo Afrikaans singers to listen to as they belt out hit after hit that will be of interest to your taste in music. But there will still be that one particular band or solo singer you will surely admire and love.
Related Article: 3 Favourite Online Afrikaans Radio Stations
Artists have different ways of expressing their pieces. Which simply translates to the various selections of genres we have today.
Presently, incredibly great musicians are continuously impressing our ears and hearts through their heartwarming songs. In which one of the greatest examples is the ever-famous Steve Hofmeyr.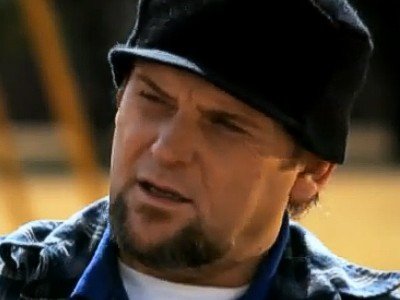 Hofmeyr has totally proven himself both as an actor and a singer through his continued projects, CD's and DVD's sold out platinum over and over again. We briefly uncover 5 Popular Steve Hofmeyr hit songs throughout his years of performance.
Steve Hofmeyr Song #1. Know Me
Originally released in the year 2005, this song was then repacked in Hofmeyr's new album released in the year 2007 entitled Platinum Treffers Repackaged. "Know Me" can also be found from his albums entitled Die Treffers – the Hits and the Desertbound. Together with 9 more different songs such as Yours, Ghetto Song, Lasste Lag, Desertbound, Hand Upon my Shoulder, Alles Vir Niks, Born to Be, 7 Steelway and the song Mine.
Know me runs for 4 minutes and 8 seconds in a genre of Pop/rock.
The song is considered a greatest hit of this singer touching so many lives in different generations. It basically talks about knowing a person entirely.
Steve Hofmeyr Song #2. Don't Forget to Remember
The song was released in the year 2010 in the his Album entitled Duisenden Een. Which was on the market in two different formats, the Digital and the CD.
It was out with 11 other tracks namely:
Blou Ballon
I'm not Alone
Rooisee (Tranlie Dijie)
Se Vir Almal Jy Is Myne
Verniet
Malpitmuti
Liefling (Cara)
Om en Om
The Air That I Breathe
Krismis is Klaar
and the En Ewigheid (Nessum Dorma)
The song makes one of the five top hits of Steve Hofmeyr's. As it is about letting go of a past relationship that did not work as wished. And asking the other party to keep on remembering the past happy memories they had shared in the relationship. A situation that so many people can relate to.
Song #3. Pampoen
First released in the year 2004 and then in 2005, Pampoen, again made to be part of the Steve Hofmeyr's Platinum Treffers – Repackaged album. Which was officially out in the year 2007.
Along with other 22 tracks in the Disk 2 of this album, this song has definitely made the top 5 list of Hofmeyr's best hits songs because of its heartfelt lyrics.
Pampoen is written and sung by the artist in his native Afrikaans Language catching more attention from his audience up until today.
Song #4. Laaste Lag
This song was repackaged in Steve Hofmeyr's album which was released in 2007 entitled Platinum Treffers. It is the first track in the Disc 1 of this record. Which plays for about 3 minutes and 25 seconds in a Pop/rock genre.
The story of this song is about hearing the last laugh from someone who has left. And just like many songs sung by this popular artist, Lasste Lag, was also written and sung by Hofmeyer in the Afrikaans Language.
Song #5. Juliet
And to complete the top five list, the song Juliet, which was released on his album 25 Jaar Se Beste in 2012, will take this last spot. Along with other 21 songs in this album, Steve Hofmeyr has definitely made yet another incredible music piece. One that caught the attention of many music enthusiasts.
Though these five songs make up the long list of the best hits by Steve Hofmeyr. You have got to listen to all his other tracks as they contribute to the fact that he is one of the greatest Afrikaans musicians we have in SA today.