Oppikoppi Festival, an electrifying South African based music festival, quite literally translates the backdrop 'on the hill'.
Situated in South Africa's Limpopo Province, the small mining Town of Northam holds an anything-but-small event. In the second weekend of August each year!
Several stages, some 20000 visitors and over 100 acts adorn the sand and bush terrain.
For a solid week of hard bass, mellow sounds, copious amounts of booze and braai's. Dust, dancing and epic memories in the making.
Oppikoppi Festival – 1 Vision, 3 Styles:
This rock, meets hip hop, meets acoustic, meets every-other-genre-imaginable event has manifested itself in 3 ways since its inauguration back in the year 1994. The year South Africa's rock music scene began:
Oppikoppi – the leading annual event in August;
Easter Oppikoppi – 1998 – 2009 (this event no longer takes place);
Assorted festivals – events which arise on different dates, each staying consistent in their names and themes.
Live and Let Dirty…
A single day of classic outdoor revelry will leave most of its party goers less than clean.
Three days (longer for the diehards) of sand-surrounding and dust-descending celebrations. As well as camping in the bushes will produce muddied masses with barely recognisable clothing and vehicles. And feet and faces painted with dirt – an unavoidable tribute to the cause.
The Oppikoppi Festival line-up worth lining up for:
In 1995, Oppikoppi, themed Festival of Rock 1, set stage for the likes of Koos Kombuis and Valiant Swart. Well-known musicians within South Africa. As well as 2 very good reasons to attend the initially very rock-orientated festival.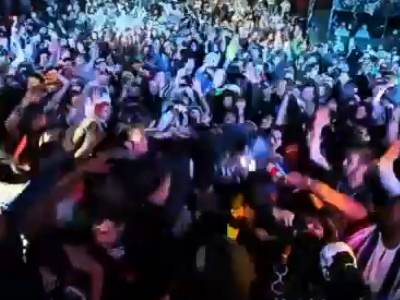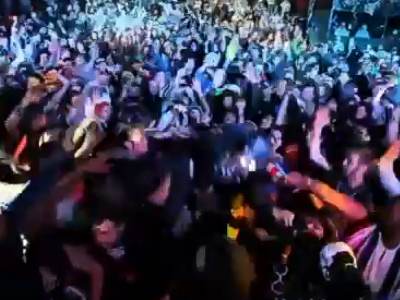 In 1998, Cape Town alternative rock band, the Springbok Nude Girls performed at Oppikoppi's 'Bushveld Blast'. Rocking out punk rock and heavy metal much to the audience's rapture.
A visible plummet in terms of renowned musicians took place in 2003 at Oppikoppi's festival 'Hond Uit 'n Box'. However this by no means let the dust settle throughout the weekend, and the festivities continued in the true unrelenting Oppikoppi fashion.
In 2004, at the age of 10, Oppikoppi celebrated its milestone along with thousands upon thousands of party animals. With a line-up fit for the celebration of a decade's worth of rocking and rolling.
The festival, named 'Oppikoppi 10: Blood is thicker than soda water', took the cake. The whole bakery in fact. When assembling a rock schedule of a beyond-enlivening aptitude, with performances from:
Springbok Nude Girls
Valiant Swart
Fokofpolisiekar
Prime Circle
Freshlyground
Karen Zoid
Cutting Jade
Previous Oppikoppi Festivals
Oppikoppi's 'Rock, Paper, Scissors' festival in 2006 saw South Africa's home-grown, internationally-flown electronic and dance crew, Goldfish, produce hit after groovy hit on the main stage.
In 2007, famous local bands such as Fokofpolisiekar, The Parlotones and Prime Circle appeared on Oppikoppi's line-up. For their festival called 'Way of The Dassie'.
Joining our local stars were the likes of American rock band, Jimmy Eat World ('it just took some time' for them to join in on the action). And London's Groove Armada with their electronic sounds and hit's such as 'I see you baby'.
Henceforth, the Oppikoppi festivals climbed in as much gratification, as they did in acclaimed artists.
With line-ups in 2008 ('Wildcard') and 2009 ('Smoor Verlief') including local musicians such as Van Coke Kartel, Die Antwoord, Die Heuwels Fantasties and Zebra and Giraffe.
Canadian punk rock band, Billy Talent, performed in 2010 at Oppikoppi's festival 'Sexy. Crooked. Teeth.' And in 2011 ('Unknown Brother') and 2012 (SWEET / THING') Oppikoppi boasted world renowned bands such as Candaian punk rock band – Sum 41, American alternative rock band – The Used, Welsh heavy metal band – Bullet For My Valentine. As well as internationally celebrated South African grunge group Seether.
Oppikoppi 2013 presents to the masses, 'Bewilderbeast'. With a line-up as sizzling as the summer sun. And as fresh as the freezing below temperatures that envelope campers each year come sunset.
Latest Oppikoppi Festivals
This year's line-up see's a massive mix of South Africa's finest. A largely internationally recognized mix. Who will pay homage to their roots by dropping amazing lyrics, beats and bass on what is sure to be a festival like none other. With the same amount of dust no doubt.
Expect to see, among many other brilliant artists:
Locnville
Arno Carstens
Die Heuwels Fantasties
Mi Casa
Jack Parow
Toya Delazy
Pascal & Pearce
Not too shabby at all…
Oppikoppi Essentials:
As hardcore as Oppikoppi's visitors may be, there's no escaping being human – even if many do tend to morph into visions of electrified dust in motion throughout the festival.
Therefore, to avoid being grunge in more ways than one, a few indispensable items, aside from the obvious tent-like-requisites, will go a long way in making your rock and roll experience just that much better:
Hand sanitizer and wipes;
Loo rolls;
Snacks – food is available at the festival;
Money – for in case of emergency, for drinks and for food;
Warm blankets – freezing nights;
Water – and lots of it;
Panado's – hangover headaches are likely;
Alcohol allowed via plastic bottles – no glass will be permitted.
In a nutshell, if it's a rock n roll weekend you've been craving, Oppikoppi is the best way imaginable to spend the second weekend in August, with good friends, magnetic music and thumping beats that will keep you dancing long after the music has stopped.
For more information on tickets, tent hotels, terms and conditions and so forth, be sure to visit the official Oppikoppi website: www.oppikoppi.co.za