It has been said that the music genre known as 'Blues' originated 'from the souls of slaves'. And in order for one to truly understand Afrikaans blues music… You need to time travel. By means of research back to the days of African-American slavery.
Roll on research and musical advancement. Plus a deep appreciation for this music type and we get what we have today. A genre founded on once-upon-a-time oppressions.
Which, in the darkness of many-a-day, had one element remain unshackled – the tales in the music.
Although Blues music is most commonly associated with The Deep South (and perhaps also with regions such as Mississippi and Chicago). There is most certainly a Blues following from just about every City and Country.
One of such countries being South Africa. With Afrikaans Blues music having established itself long after the days of African-American slavery.
Nothing Blue about the Musicians:
With a rising number of Afrikaans musicians singing the blues – for the fans, not from the fame – there is a long list of additions to this poignant genre.
And as with most enduring phases in life, a steady foundation from where it all began lies in the old favorites.
Here are 2 mature Afrikaans Blues fables, which have come a very long way:
Suikerbos:
Ver In Die Ou Kalahari:
Blues Rock:
The Blues Rock scene in South Africa has surfaced considerably over the years.
With the likes of artists such as South Africa's Afrikaans folk/rock singer and songwriter, Valiant Swart, and Rock band Jack Hammer's frontman, Piet Botha. Contributing by means of both Blues and Rock music.
In an interview with South African writer Elsibe Loubser, Piet Botha talks about Jack Hammer as well as their collaboration with Akkedis. (In a musical coalition between the two bands labelled Lyzyrd Kings) at the Big Blues Festival in Kleinmond.
The Return of The Blues Broers:
The Blues Broers is undoubtedly one of South Africa's foremost Blues bands from the 90's. Who's fan page can be located by clicking on the following link: http://www.bluesbroers.com/
After 14 years, their 6th album has just been released and is suitably named 'Out Of The Blue'.
The Blues Broer's performed at the 2013 Big Blues Music Festival in Kleinmond.
Showcasing some of their new material while amplifying South Africa's Afrikaans Blue's scene once more.
The Big Blues Music Festival:
The name speaks for itself.
If it's the sounds of Blues and Jazz one's after, then the Big Blues Music Festival in Overberg, Kleinmond (South Africa), is most definitely the place to be.
And with an atmosphere as ideal and peaceful as the melodies themselves, the Blues festival is one that can be enjoyed by the whole family.
The Big Blues Music Festival was initially created in order to raise awareness about the 'UNESCO-declared biosphere' (see website: https://en.unesco.org/), and in turn gained feet-tapping momentum in terms of escalation and now hosts some of South Africa's on-the-rise artists for one very soulful meets groove Annual event.
With a host of well-known artists, inclusive of some of South Africa's finest Blues singers, both English and Afrikaans, activities for the whole family. And an array of food, booze and merchandise stalls, The Big Blues Music Festival infuses the very essence of gentle local sounds with a splash of Rock to keep the party going.
Famous Afrikaans Blues Songs:
For the most part, Afrikaans Blues music has continued to steadily gain emotional momentum with most hits that come into fruition. With an ever-increasing following both locally and worldwide.
Many-a Bluesy hit has surfaced over the years, inducing an affecting stir deep within both listeners and enthusiasts alike.
Afrikaans Blues music hits to have struck the right chords are as follows:
Piet Botha – 'n Suitcase Vol Winter
Koos Kombuis – Jonny Is Nie Dood Nie
Stof Bos – Pelgrimsrus
Akkedis – Dronk Wees
Riku Latti – Ysbeer
Amanda Strydom – Ek Het Gedroom
Karen Zoid – Foto Teen Die Muur
Jak De Priester – Kerkorrel
Kristoe Strauss – Sit Dit Self Af
Jan Blohm – Johnny K
Elvis Blue (Jan Hoogendyk) – Diep Riviere / Ontskemer
Gé Korsten – Liefling
Klippies And Coke – London Blues
Valiant Swart – Liefde In Die Suburbs / Jakarandastrate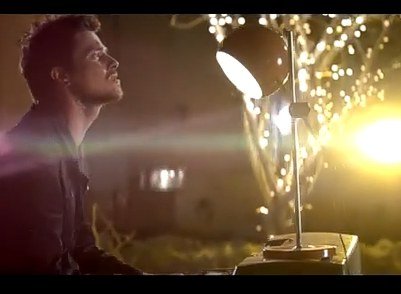 Blues Music
Universally, Blues music landed itself, quite some time back, as a genre all on its own, with quite the large following.
Artists the world over offload their heartache and troubles, and movies depict the Blues in fashionable scenes comprising of smokey bars, dim lights and cigar smoke all the while, upon a platform, a broken musician sits, strumming away the pain from within.
By and large, Afrikaans music is that of a lively 'get-up-off-your-seat-and-dance' genre, with, more often than not, such upbeat tempo's that one can't help but feel energetic / in love / happy… you get the picture.
Mixing Afrikaans and Blues is like an exotic infusion that does work largely because both elements comprise of heart and soul and tell tales from within the musician. The result is an honest blend of lyrics and rhythm that will surely never fail in captivating an audience.
To conclude what it is exactly that Afrikaans Blues music ignites within its listeners; take a moment to pay reverence to:
Afrikaans Original Blues Music by Kaal: